Sarah is being way to modest I guess. I got down to her house for Memorial Day weekend and almost flipped when I saw the difference in Bungalow 404. Almost everything is in its place there and the house felt great. Last time I was down it barely had sheet rock on the walls.
We celebrated Dylan's birthday, had a porch party with the dogs and made some music with Rob (Please check out the original RnB song that we created here). I also snapped a picture of the front of the house so you could have a quick view of the before and after exterior.
Meanwhile, be looking forward to more tales from Sarah's renovation efforts. I'll tell them myself if I have to, though I just don't think I can do them the justice they deserve!!
Before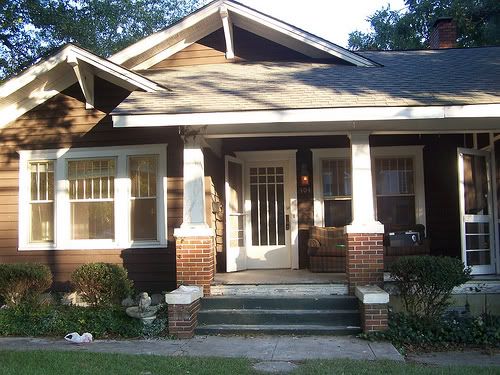 After

Thanks for playing,

And now a quick word from our sponsors!
SHOP OUR VIBES: