Craig said to Roomate Kate: Here is a pretty (but busted) couch for $20.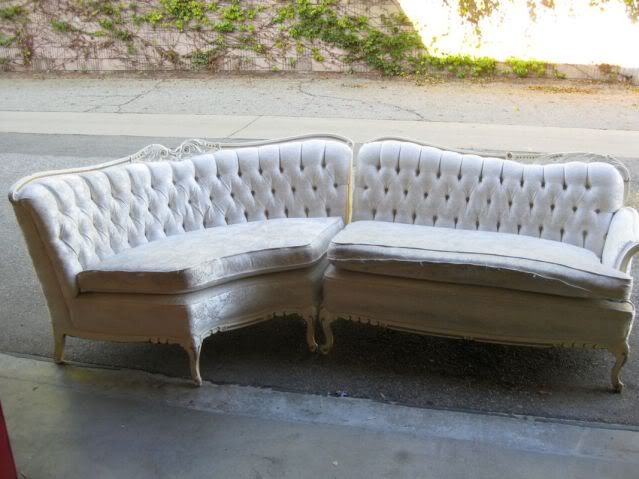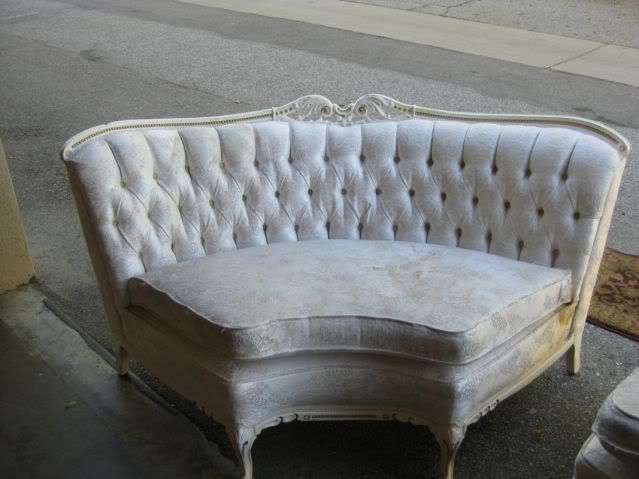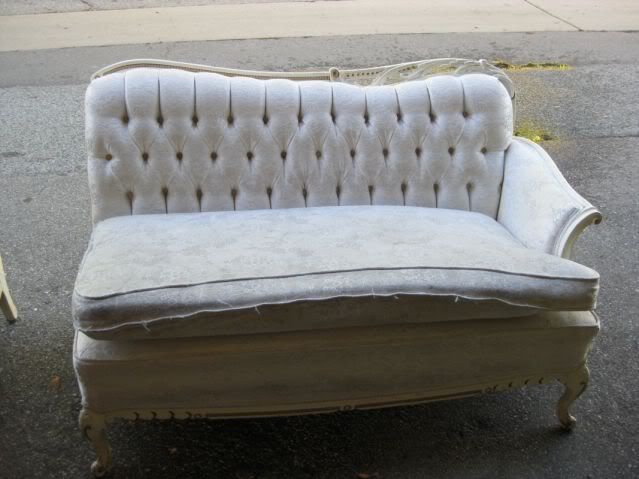 Roomate Kate to Betsy: Check it out, its tufted and ONLY $20 I could use it for my office, or we could use it for the dining nook. Do you think we could fix it up?
Betsy: I don't know if it will fit in our space, but for $20 who cares, we could see?
Betsy to TEOT Facebook: Whoa! $20. This is a project that someone should definitely take on.
Kate to Craig: How ruined is this couch?
Craig: The cushions are more dirty than ruined. Buy Me!
Betsy to Sarah: What do you think?
Sarah: Its a little dramatic with those yellow drapes and to answer Kate's question that she posed to the seller below, they are pretty ruined, both stained and coming apart . If you're going for the tattered and tragic Anthropologie catalog shoot look then this is your couch. You couldn't just sit on it, you'd have to drape yourself across it just to watch NJ Housewives.
do you think we should buy it?

Thanks for playing,

And now a quick word from our sponsors!
SHOP OUR VIBES: