My friend Ami over at the Sunset Gurl Design blog posted about an afternoon that she shared with her sisters and niece recently (They are a beautiful family full of creative people).
I was smacked with inspiration when I took a look at the resulting designer find. Jurianne Matter creates little works of art with paper and you should take a moment to peruse her website.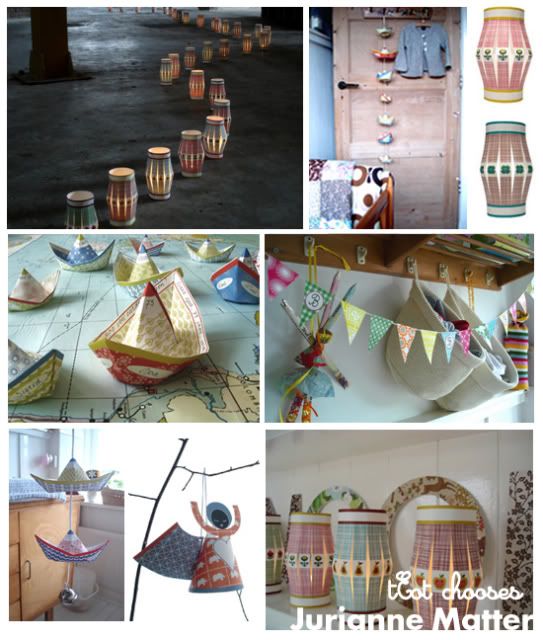 Thanks to Ami for introducing me to this lovely work. I'm likely to give it the DIY try with some craft paper here at the house!
Thanks for playing,

And now a quick word from our sponsors!
SHOP OUR VIBES: