Well, I'm impatiently awaiting our friend Joseph's professional debut as a graphic designer… In the meantime he is in school and he made this as a homework assignment. That's him and our dear friend, his pretty little wife, Azalea mimicking Gustav Klimt The Kiss.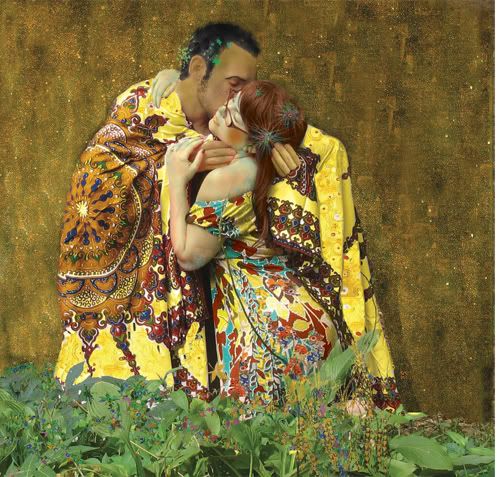 The first thing I noticed was that badass bedspread he's wrapped around them. I want to own it. I emailed immediately to inquire where it came from. Apparently its some scrap fabric that Azalea got from her mother. Dang.
So, Joseph.. when do we get to hang this up on our Walls!?
Thanks for playing,

And now a quick word from our sponsors!
SHOP OUR VIBES: