Cleaning that impeccably decorated house can be fun….ah no, not in my opinion. Â But buying some chic cleaning products with the good intention of making your house spotless has potential.
Dustpan & brush, Alice Supply Co., $16.50
Toilet Brush, Labour and Wait, 18 GBP or $29.40
Vipp trash can, Unica Home, $319 (ouch!)
TubTrugs, Plastica, $18 (large), Why do I love big plastic tubs?
Scrubber, Plastica, $4
My mother swears that nothing beats a Miele, whether you're vacuuming a Madeleine Weinrib rug or glossy espresso hardwoods, found one on Ebay here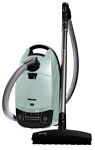 How could we do a post about cleaning products and leave Mrs. Meyers out, Baby Blossom Detergent, I picked some up at TJ Maxx for half the price. Â It smells heavenly and isn't just for babies.
also picked up some shower cleaner at the Maxx…
 
 
Thanks for playing,

And now a quick word from our sponsors!
SHOP OUR VIBES: