Today I read this article:
http://lasvegasmarket.com/wmc/press_room/feb-1-2008-trend-guru-mic.shtml
Purple. It snuck its way into my wardrobe here and there throughout the year and the jury was still out on why it was popping back up in my life. Sometimes its hard to tell if you intuitively pick up on trends merely b/c they pop up in the world, if they are force-fed to your sub-conscious, misleading you to believe that it was your own original idea. Either way – I do have love affairs with colors and like most of my relationships they sneak up on me and last way longer than they should. Does this mean that its time to break up with Turquoise? I'm just not sure I'm ready for that.
Pantone Selects Color of the Year for 2008:
PANTONE® 18-3943 BLUE IRIS
Blue Iris was Pantone's color of the year for 2008 – I am preferring a more pure purple myself… they're almost there. I think in 2009 we'll be seeing more and more and more on the purple side. What I am interested to see is what the market will provide in terms of color palettes. I think that purple can be all wrong if not paired appropriately. I'll be thinking about this while you check out this collection of fun Purple Inspired Designery.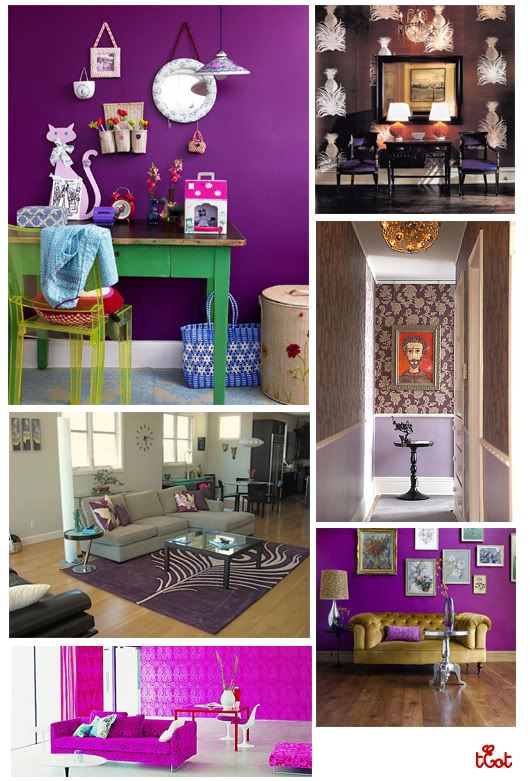 Also, If you are a color nut like me
Use this totally Kool Tool to help you come up with your own palettes. http://kuler.adobe.com/
or – Rate your Color IQ with this fun test !Thanks for playing,

And now a quick word from our sponsors!
SHOP OUR VIBES: