Happy 4th of July everyone!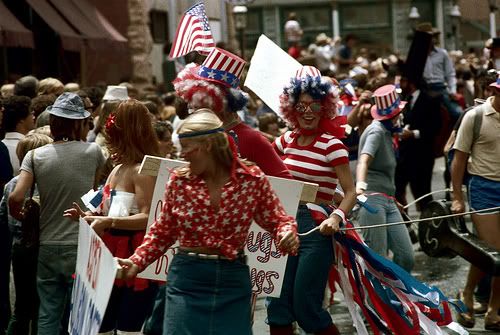 Sarah is going to have some fun in the mountains and do all of DC's favorite activities like riding the tractor, kayaking, looking at Nonni's perennial garden and hanging with family.
Betsy is gonna try to get the EFF outta town…………….!!!!!Thanks for playing,

And now a quick word from our sponsors!
SHOP OUR VIBES: