A Lucky Reader emailed me a pic of the Burke Repro Table & Chairs that we spotted in the Hickory Antiques mall… Here it is sitting happily in the dining room of his Atomic Ranch….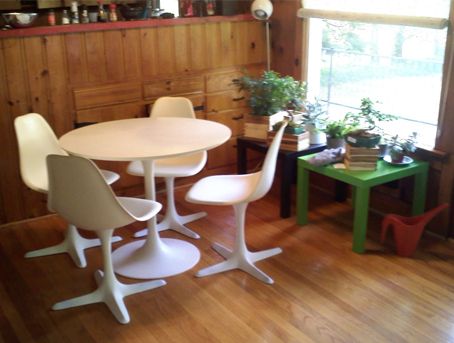 Now, who's got ideas for a rug!?
Thanks for playing,

And now a quick word from our sponsors!
SHOP OUR VIBES: