Saturday, John and I enjoyed the new Spring heat and hundreds of booths at the Metrolina Collectibles and Antiques Fair. Here's a few highlights.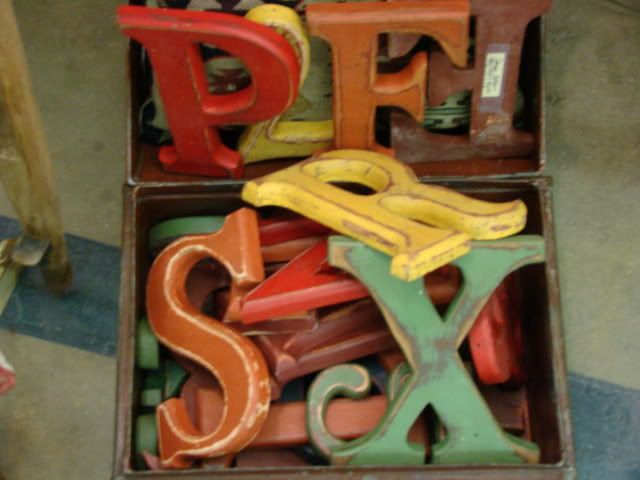 these "Antique" Wooden Letters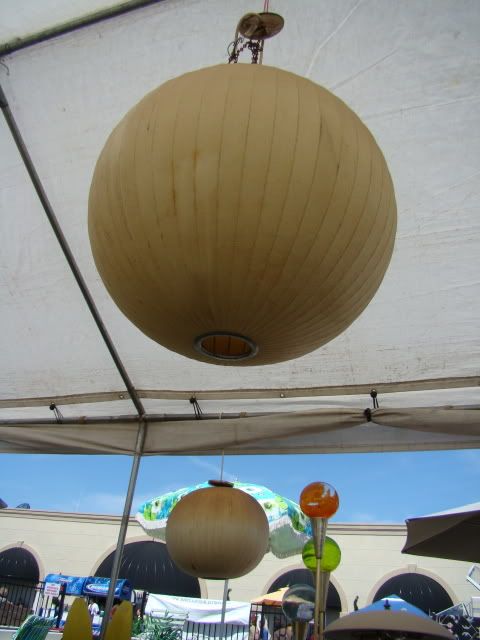 The two Bubble Lamps inspired some conversation between me and my accompanying furniture fiend friend John. We got the guy to hold it upside down and show us the Manufacturer's label. We are only sorta brushed up on our knowledge of all things mid-century and the manufacturer "Howard Miller" wasn't something that I was 100% sure of, so I called Sarah in for backup to help prove to me that they were the real deal George Nelson Bubble Lamps. As it turns out, they were. However – as you can see, their years of living in Charlotte's "West End Tavern" has them yellowed and there was even a little tear at the top of the big guy – So, I walked away. But it was fun!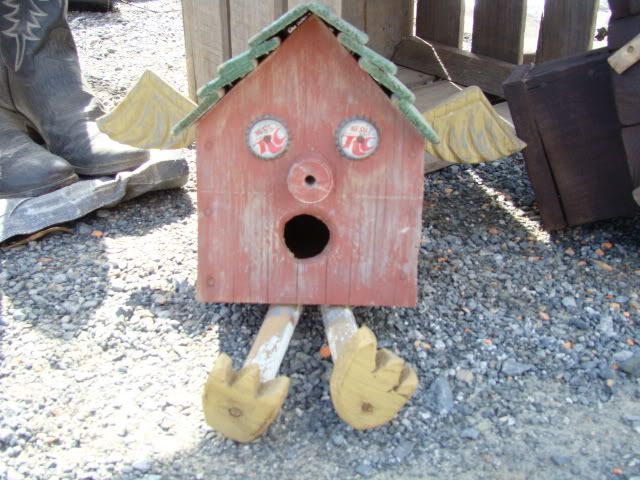 Isn't this little guy the best!? I snapped a pic and walked away wondering if I could ever find little wooden wings like that so that I could make this little guy for myself. I should've bought him.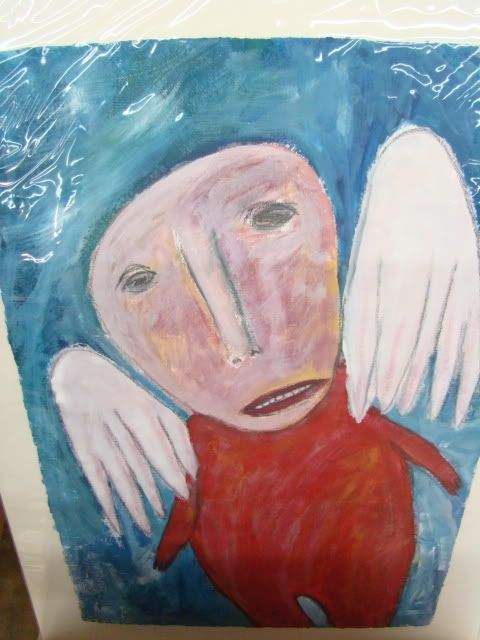 This was way out of my price range, but Folk Artist Cher Shaffer had some stunning artwork in her booth. More on that later!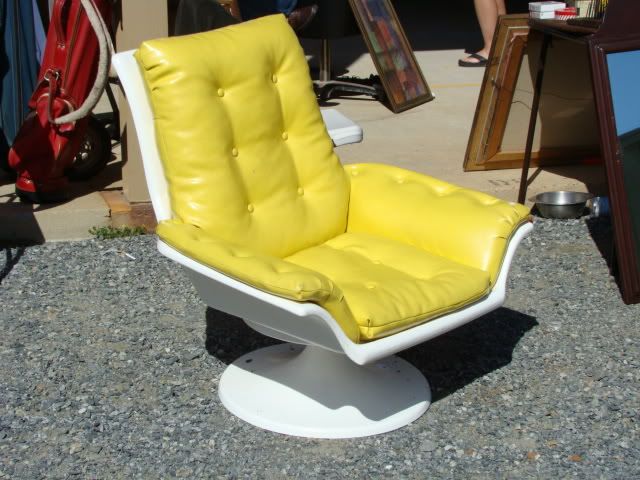 We looked for Mid-Century Mod and we found it. (not much of it though).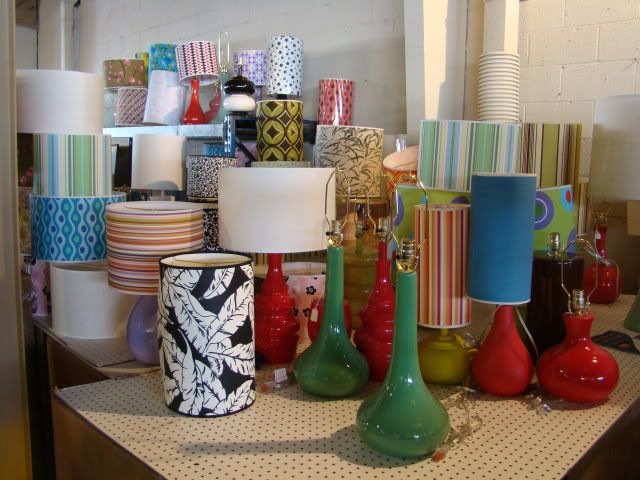 The folks from Slip Lamps were there too and every other person at the fair had one of their lampshades in their hand. They were super reduced in price, you missed out if this is your cup of tea!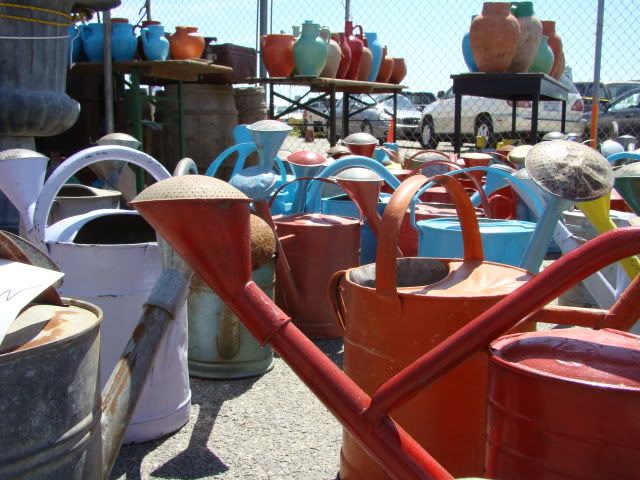 Okay, lastly! This is my colorful artsy shot that I took,  inspired by Sarah's photography. I really did love this booth though. It was overflowing with painted items.
Thanks for playing,

And now a quick word from our sponsors!
SHOP OUR VIBES: