No, I'm not over birds, AND I'm also totally into Forest Creatures, so Etsy Seller Bird vs. Bird is my worthy pick for Etsy Seller of the week. I can't imagine the joy I would get rummaging through my bag for one of the little guys every time I needed a coin.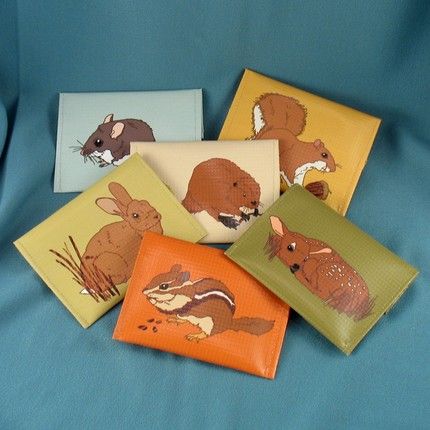 Also, BvB has this great blog and I've thoroughly enjoyed the sneak peek into her life. She creates her little coin purses out of recycled sign material that she brings home from her day job. I have a crush on her and her product. Can't wait to see her grow more and more successful!!
From the Bird Vs. Bird BIO page:
I started making purses and other small accessories just for fun, and because I wanted to find a way to keep scrap materials from my workplace (a sign shop) out of the landfill. All my graphics, as well as my labels, business cards, and tags are printed on waste areas of big rolls of banner material, adhesive vinyl and poster paper. I also try to used salvaged, repurposed and recyclable materials for my packaging in order to reduce waste.
To learn more about my methods, inspirations and even my favorite movies, read my Featured Seller interview:
http://www.etsy.com/featured_seller.php?featured_user_id=5345305
Thanks for playing,

And now a quick word from our sponsors!
SHOP OUR VIBES: