Kate and I have been talking a lot about what to do with the dining table and 4 chairs that her mother gifted her. The apartment is close to 100% empty and so we really don't need to prioritize replacing it with the desired tulip & wingback combo (or whatever might be more desirable.) Looks like we have another project on our hands. I do love spray paint.
I was initially inspired by the upholstery on this chair at Downtown but I got over it when Sarah told me that she was not a fan of this chair.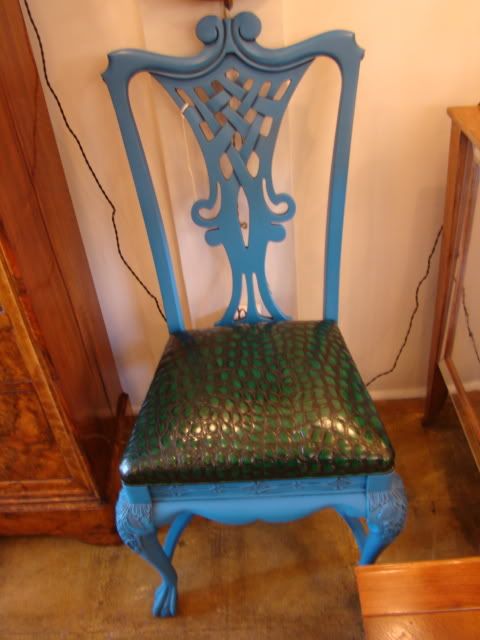 So, we hit up some fabric stores today to see what we could find. The trip to Sew L.A. (in Silverlake) was a beautiful one. Sew L.A. is a fantastic resource for fabric made familiar by your favorite Etsy sellers.
I was hoping for a Chiang Mai, and thinking we could make a quick impact without too much effort. I probably wouldn't normally have thought to go this route without the prod from Jamie's recent addition to Furbish Studio, seen on iSuwannee.com.

(thanks Apartment #412 and Rowdy from Furbish Studio for the images)
After a quick stop in the coffee shop across from Sew L.A. I saw the green crocodile upholstery on the chairs there, and I couldn't get it outta my mind, so the kitschy cute styles at Sew L.A. were no longer an option. In my single sightedness, we hit Sunset blvd toward downtown on the quest for croc.
The garment district was pretty awesome, starting first with Michael Levine Inc. After a few snaps with the camera, I was asked not to take pictures inside. (my apologies that I can't visually share with you the awesomeness. You'll have to come visit.) They had all of the novelty fabrics that Sew L.A. had and soo much more. (but not the right crocodile or chiang mai). All in all – a great day – though I came home overwhelmed and empty handed. Let me know if you have any ideas that I should be considering for a table make-over.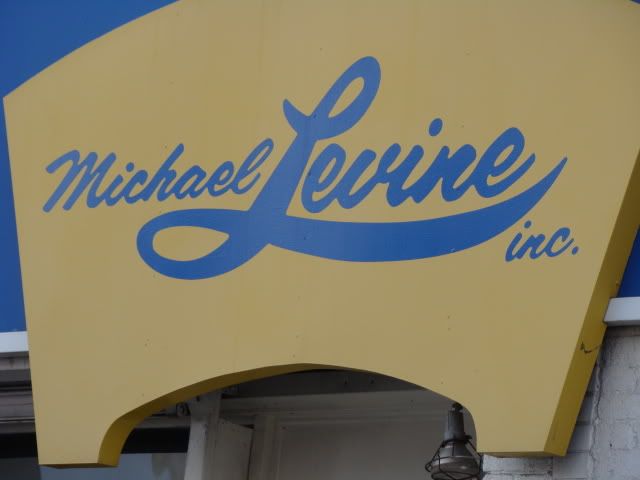 Not the right crocodile, but getting there.
Kate doesn't know what Toile is. We'll help her.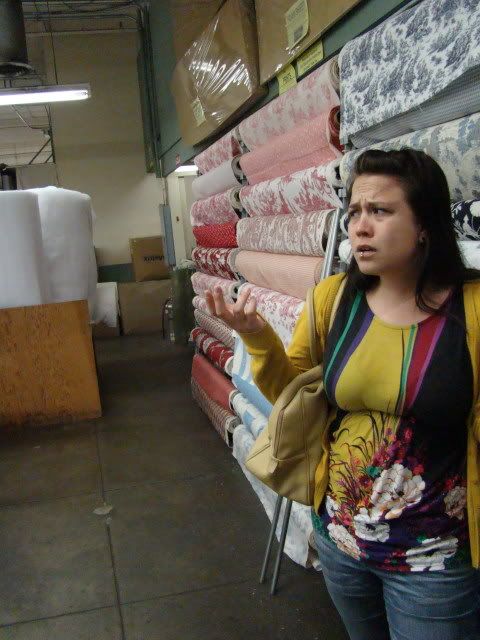 Thanks for playing,

And now a quick word from our sponsors!
SHOP OUR VIBES: