I like to hear about the Pantone Color choice for the year and this year and the blogs were aflutter. Everyone seems happy to learn that 2010 is the year of Turquoise. I'm with ya. Gotta imagine this chic was ecstatic. Oh, she's in LA. So am I!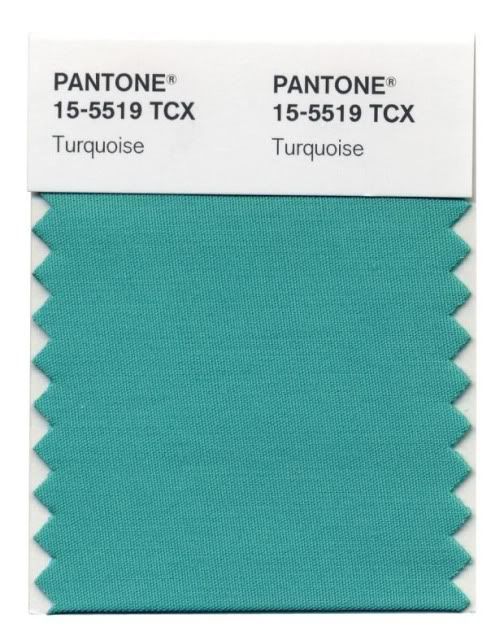 My friends and family can tell you that I've got sufficient turquoise in my life, but its still pretty hard not to pick turquoise things up and hold them to my chest. It beckons me.
So, to celebrate 2010 and this heavily anticipated announcement. I'll be thinking about turquoise with gray. Like this.
What are you thinking about pairing Turquoise with?
Thanks for playing,

And now a quick word from our sponsors!
SHOP OUR VIBES: