Casa Sugar posted a little dittie on Fake & Fabulous Christmas Trees.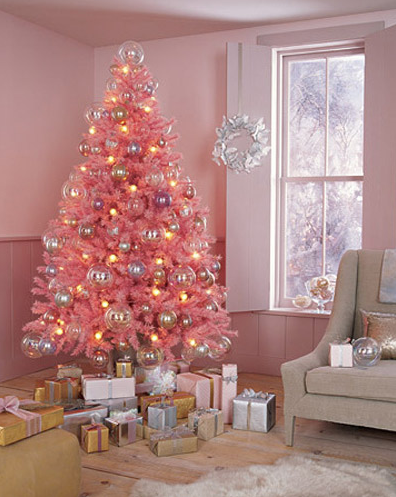 I have to admit I'm totally bedazzled by a fake and fab Xmas experience. I decided to go that route (in super small scale) in my home last year. It was pretty dinky, but a fun evening's experience for a single girl at home.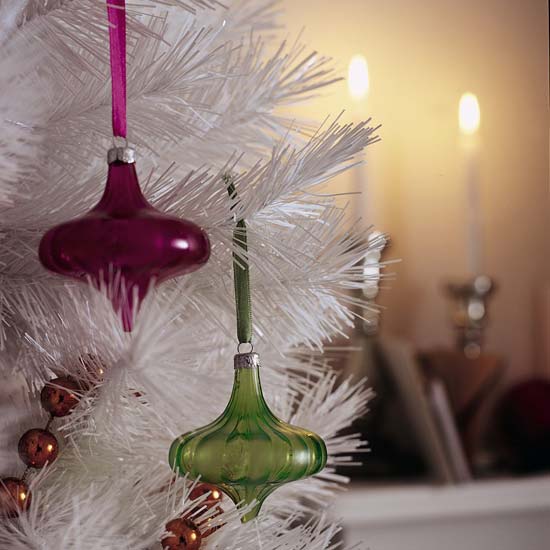 In the end however, I have to tell you that I felt like a fraud. What a terrible thing to have done to myself. Even though I enjoy these pink and white trees as well as my meager attempt last holiday…… I think that ultimately my loyalty to personal tradition lies with the kitschy homey cozy effect of a real tree over-filled with stupid old mis-matched ornaments that have sentimental value.
I'm taking my stance. My Christmas tree isn't going to be a work of art until after its a masterpiece of memories brought to life for the short season!
What's your stance!?Thanks for playing,

And now a quick word from our sponsors!
SHOP OUR VIBES: