My traveling skills are out of this world. Seriously. After a nap in the "Rothko Room" of the best deal of a hotel that had to exist in Florence – my friend and I took a stroll up toward some Fiera fort thing. I don't mean to take Florence lightly (it is a ridiculously amazing city – I mean ridiculous.) We had one day and one day just isn't enough time to even catch a whiff of what is going on behind the walls of these centuries old buildings – let alone reach Stendhal Syndrome status – which is what I would totally suffer from if I had time to sit in line at the Uffizi for 5 hours, I'm sure. We just walked around to see what we could stumble upon, and dude – did we strike gold?
We get to our Fort and discuss it potentially being a Museum due to the Leonardo DaVinci banner that we see. We are both really good at Italian so we totally know whats going on. Andrew walks up to the desk and with luck the girl speaks English. We are looking for art, but she says Furniture Trade Show. I about lost my eyeballs and luckily Ol'Boy agrees and next thing I know we've skirted through the lobby's DaVinci exhibit and now I'm grazing my fingers along the backs of sleek Italian Leather sofas with metallic throw pillows, soaking in what is popping off on the Italian Home Furnishings Scene. How do you say Insane in Italian? Insanio.
Everything was super glossy, colorful and really sleek. This style is overwhelming and makes me think of a kinda lame New York Bachelor pad and while that is totally fun to look at, its not exactly my gig – its totally fun to imagine living with. Here's some images, please enjoy!
Pics from the Salone del Mobile di Firenze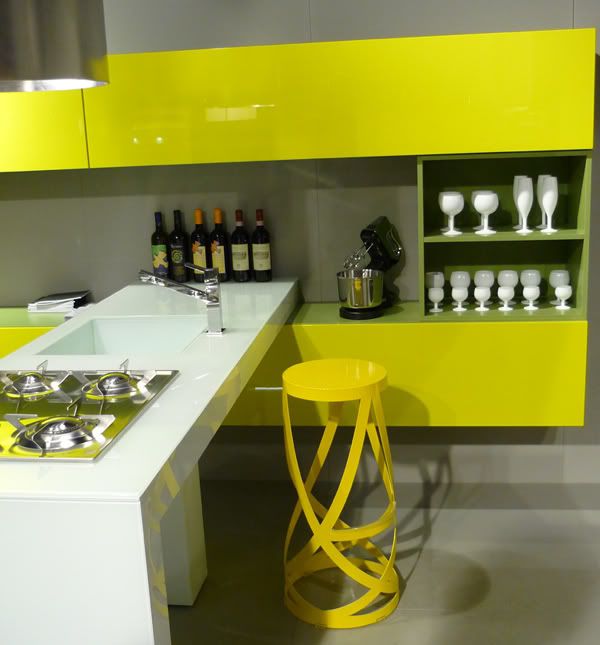 There's the Ribbon Chair. This is typical Kitchen Display – GLOSSY and COLORFUL cabinets.
The lighting was huge. I never saw so many BLINGY light fixtures – and hanging right over Stovetops and whatnot.
The Salone del Mobile is not afraid of Purple. It was everywhere and I loved it.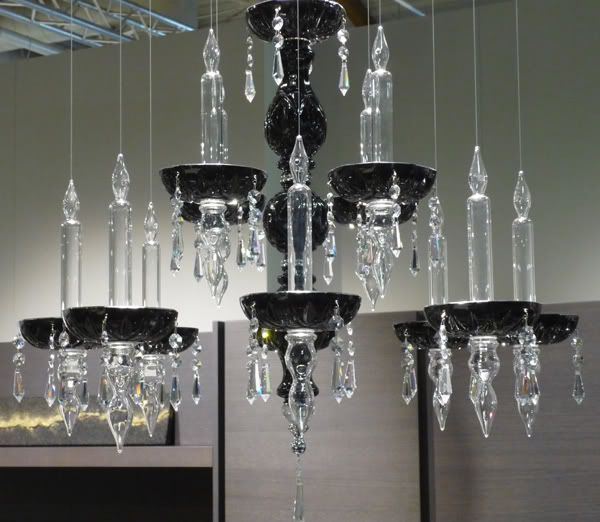 I thought this Chandelier on a string was interesting – to which Andrew replied 'No, its not'. Haha.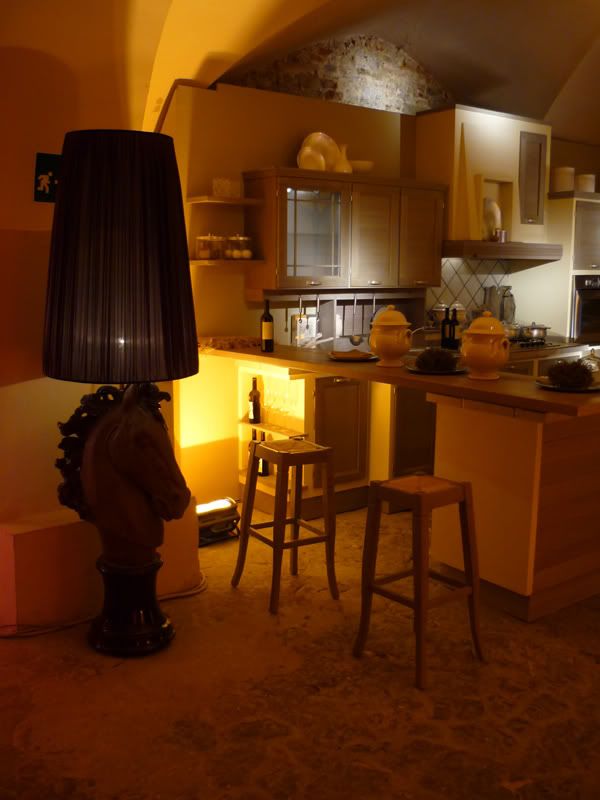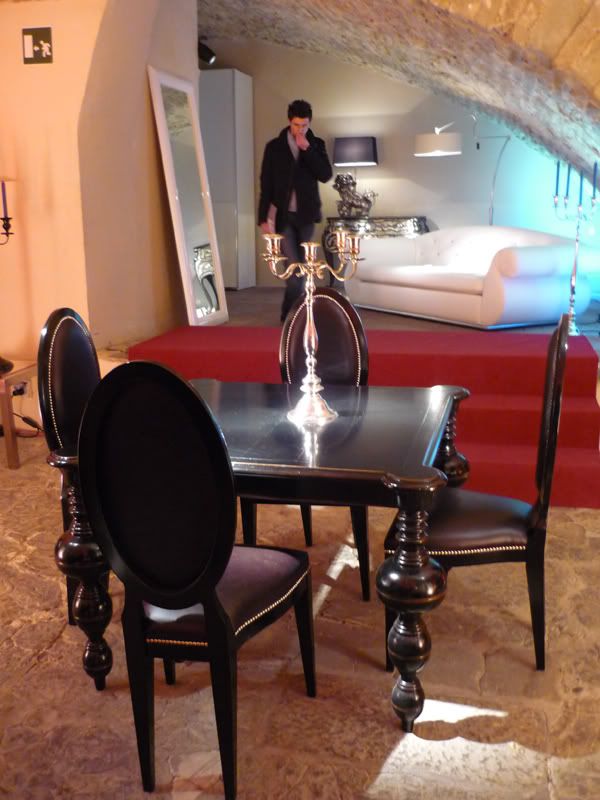 There were some more natural and rustic settings for showrooms besides the glossy blingy kitchens and closet systems. How bout that ginormous horse bust lamp? I wouldn't know where to begin with that in a serious atmosphere! It just makes me giggle.
You can see more pics from Florence here
Thanks for playing,

And now a quick word from our sponsors!
SHOP OUR VIBES: