Sarah and I share an Etsy Account on which to mark our favs (as seen here in the right hand navigation column of the site). If any of you readers are loyally following – you know I have a little fascination with images of small toys. So I clicked on Sarah's newly added Etsy Pick, an image of 3 dolls and thus arrived at: goosegrease.
Though the shop is all about selling these little hand painted dolls… I was immediately enjoying her marketing images as much as I was the idea of placing a symbolic Moyer Family up on my mantle. The photographs of these little families are so much fun to look at.
However, it is the actual little dolls that are for sale. Her latest note says that there is no more room for Hand Painted Custom Orders before Christmas time, but you can purchase ready-made little families on the Etsy site. On the other hand, goosegrease is also selling packages of unpainted dolls , so that is what I have purchased. I'm anxiously awaiting my 60 some wooden dolls to hit the front step so I can start playing around.
Here are some examples of the images that I liked. Click on them to visit the items for sale in the Etsy shop.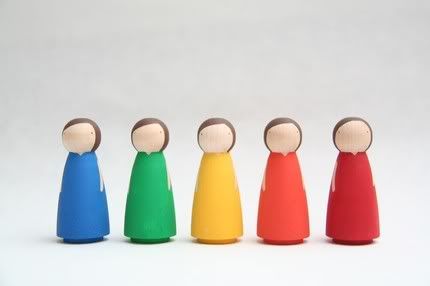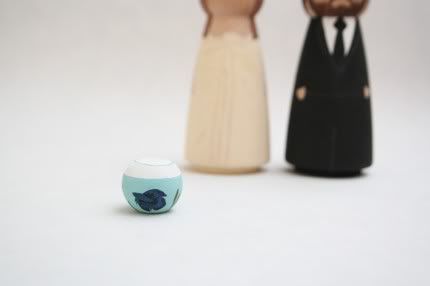 Thanks for playing,

And now a quick word from our sponsors!
SHOP OUR VIBES: