Sometimes you need a little audio to go with your visuals.

Tuff n' Stuff – by YES GIANTESS
While that little dittie is getting going, I just want to introduce the topic here. We are gonna take a visual journey through the gender specific executions of the Tufted furniture onslaught. Then let's discuss our favs.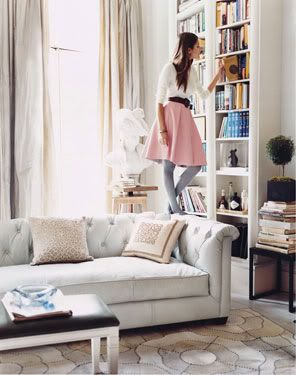 From AubreyRoad (a suggested read by isuwannee)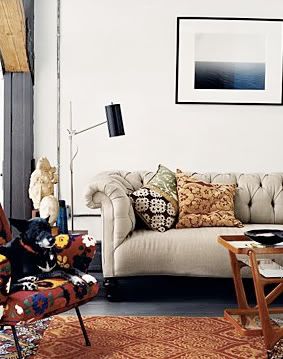 From Anthropologie

From Urban Sardines Blog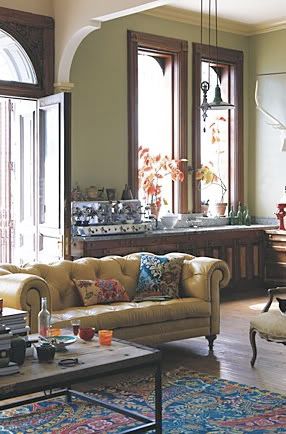 From Anthropologie
I'm digging the greys in a colorful femine atmosphere. Though I wouldn't be opposed to visiting if your house houses a deeper rich leather tufted sofa surrounded with some industrial appeal.
Hobbies abound, but I'm more of an internet nerd, music lover and thrifty home decor enthusiast than many things. I'm into DIY and artsy stuff, color trends, furniture make-overs, and living out home decor fantasies.
Latest posts by Betsy Moyer (see all)